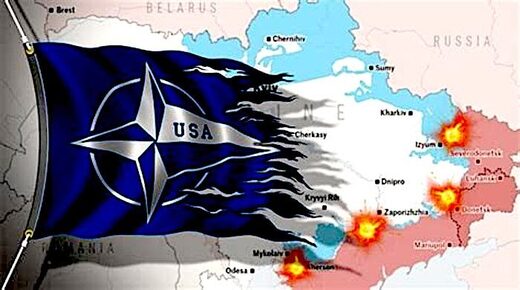 Like dropping a hot Polish potato, when political interests change and self-preservation at the voting polls becomes a priority, we see the rationale for "defending" Ukraine being dumped.
A sordid spat burst open this week revealing the absolute lack of principles among the NATO alliance supposedly defending Ukraine against purported Russian aggression.
The chief antagonists in the latest row are Poland and the Kiev regime
but the angry sparks are
liable to explode the whole shaky facade of NATO and European Union support for the Ukrainian regime.
Poland this week said
it would halt the supply of weapons to Ukraine.
Warsaw
declared
that its priority was to modernize its armed forces. This is an astounding U-turn by the Polish authorities who up to now have been one of the most gung-ho supporters of the Kiev regime against alleged "Russian aggression".
The subsequent panic is palpable.
Germany has
accused
Poland of "playing politics" in its solidarity towards Ukraine, while Lithuania and the other Baltic states are clamouring for drastic mediation.