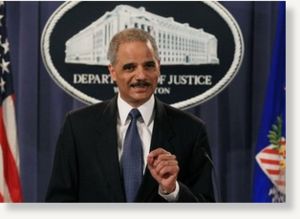 US prosecutors compiled lots of evidence against the five men accused of having organized the September 11 attacks on the United States, but not until this week have details been fully revealed.
The indictment charging self-professed mastermind Khalid Sheikh Mohammed and four others was unsealed when US Attorney General Eric Holder referred the case to the Defense Department for military trials instead of trials at a US federal court in New York.
Holder said Sheikh Mohammed, Walid bin Attash, Ramzi Binalshibh, Ali Abd al-Aziz Ali and Mustapha Ahmed al-Hawsawi could have been prosecuted in federal court and blamed Congress for imposing measures blocking civilian trials of Guantanamo Bay inmates.
They will be tried in military courts in the US naval base in southeastern Cuba.
The now-public details show that the United States, nearly 10 years after hijackers flew planes into the World Trade Center and the Pentagon, reconstructed step by step the logistics of the five accused men.
They compiled bank transactions, flight records, visa applications, and dozens of telephone conversations to create the most comprehensive account of the chain of events before the attacks.
Implementation of the plan began in 1999, when Sheikh Mohammed (referred to as "KSM" by US officials) proposed to Osama bin Laden to use commercial airliners as missiles against US targets.