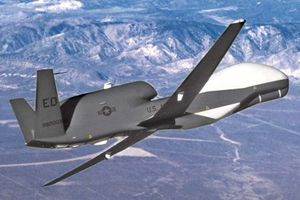 Iran's Islamic Revolution Guards Corps (IRGC) has shot down a US spy drone which was flying over the central Iranian province of Qom, a lawmaker says.
A member of the National Security and Foreign Policy Committee of the Iranian Majlis (Parliament), Ali Aqazadeh Dafsari, said on Tuesday that the unmanned spy plane was flying near the Fordo nuclear enrichment plant in Qom province when the IRGC's Air Defense units brought it down, Javanoline.ir reported.
The official stated that the US drone was on a mission to identify the location of the Fordo nuclear enrichment plant and gather information about the nuclear facility for the CIA, Dafsari stated.
Earlier in the day, Iran's Foreign Ministry Spokesman Ramin Mehmanparast had said that the country is installing a new generation of uranium enrichment centrifuges in the country's nuclear facilities to enhance the Islamic Republic's peaceful nuclear program.