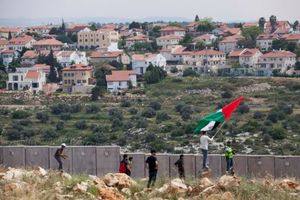 Canada's tax system currently subsidizes Israeli settlements that Ottawa deems illegal, however, the Conservative government says there's nothing that can be done about it.
In June of last year, Guelph activist Dan Maitland emailed Foreign Affairs Minister Lawrence Cannon concerning Canada Park, a Jewish National Fund of Canada initiative built on land Israel occupied after the June 1967 War. Three Palestinian villages (Beit Nuba, Imwas and Yalu) were demolished to make way for the park.
A few weeks ago Maitland received a reply from Keith Ashfield, Minister of National Revenue, who refused to discuss the particulars of the case but provided "general information about registered charities and the occupied territories." Ashfield wrote that "the fact that charitable activities take place in the occupied territories is not a barrier to acquiring or maintaining charitable status."
This means Canadian organizations can openly fundraise for settlements Ottawa (officially) deems illegal under international law and get the government to pay up to a third of the cost through tax credits for donations. To justify the government's position, Ashfield cited a September 2002 Federal Court of Appeal case (Canadian Magen David Adom for Israel v. Minister of National Revenue), which reversed the Canadian Revenue Agency's previous position.