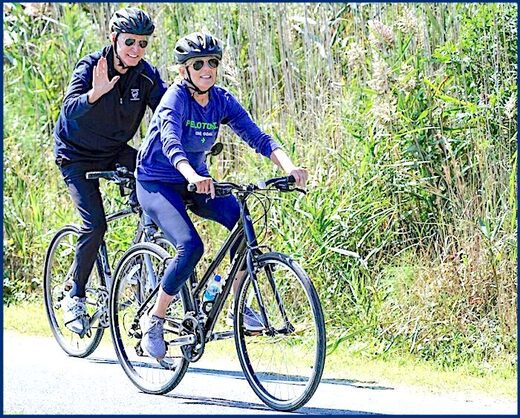 This is a very nervous country, and for a good reason:
the collective sense of reality has commenced
a momentous shift,
the compass is spinning wildly, things are shaking loose in the national brain-pan, the gaslight has lost its sheen, and the once-solid
narrative
is turning to vapor, starting with the unspooling riddles of Covid-19.
The numbers don't add up, starting with the fact that when you combine the official registered Covid cases (people with acquired natural immunity) with the people who already had some kind of immunity from previous life-long coronavirus encounters, with the number of people vaccinated, you have a population supposedly way beyond
herd immunity
.
Who's getting sick now? Mostly people who are all vaxed up.
Contrary to the behavior and statements of public health officials and politicians, the news is out that the spike proteins produced by the vax's mRNA genetic reprogramming are
toxic agents that create disorder in the major organs and blood vessels.
The news is also out,
despite strenuous suppression, that early treatment of Covid-19 with a kit of cheap drugs defeats the disease.
People must conclude that there is a malevolent purpose behind the suppression of early treatment. They may also conclude that the vaxes are poison.