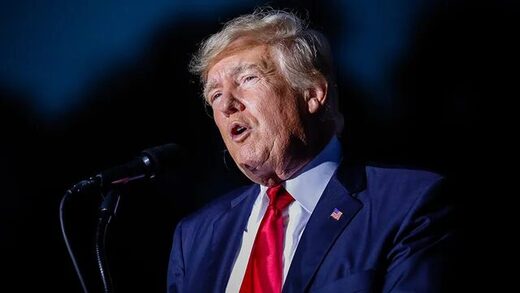 Former President Trump on Tuesday blasted new reporting about Joint Chiefs Chairman Gen. Mark Milley as "fake news" after the release of a bombshell passage from an upcoming book by veteran journalists Bob Woodward and Robert Costa.
Trump said the account written by Woodward and Costa in their book "Peril," which is set to be released Sept. 21, was "concocted by a weak and ineffective General together with two authors who I refused to give an interview to because they write fiction, not fact."
His comments come after
The New York Times
and
CNN
, which obtained copies of the book, reported that Milley called his Chinese counterpart in the waning months of the Trump administration to reassure him that Trump did not have plans to attack China as part of a ploy to remain in power.