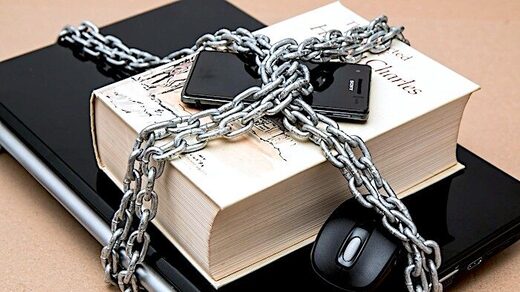 Determined to stamp out 'wrongthink' in all forms, the media establishment has declared a holy war against free speech. Once the bedrock of US society, it faces a redefinition into something more convenient - or oblivion.
If everyone is permitted to speak freely, their reasoning goes,
people's lives will be put at risk.
Those whose opinions diverge from the mainstream should not be permitted to voice those opinions, lest their words hurt people - not just people's feelings. Yet at the same time as this self-styled Ministry of Truth calls for free speech to be swept into the dustbin of history,
it insists its victims' freedom of speech is not under attack at all.
In the past few weeks, establishment outlets from the
New York Times
to NBC to the
Independent
have issued
calls for the very idea of "freedom of speech" to be rethought - or better yet, scrapped altogether
- because it is no longer in harmony with modern society. This is a tacit admission that the media establishment's own opinions can't compete in the marketplace of ideas, and that, despite their best efforts,
they can't censor their way out.
The establishment's cries for a bigger, better memory hole don't stop at praising social media censorship, though there's plenty of that - Twitter and Facebook's decision to suspend US President Donald Trump's accounts has been universally praised by the paper(s) of record. Amazon's decision to kick the entire social media app Parler off its servers is right up there with storming the beaches of Normandy in the fight against fascism, according to these outlets.
They've even moved on to
demanding cable TV providers push
conservative networks such as OANN and Newsmax overboard, and alternative platforms from Telegram to
Minds
are now in their crosshairs.