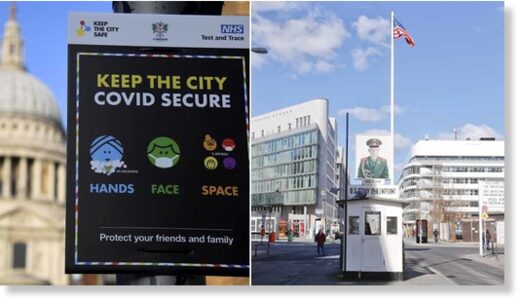 "I don't want to live in East Germany," says Nigel Farage in a new video in which he expresses concern at where Britain is heading. He has a point; I was in the DDR in 1989 and found it to be less oppressive than Britain today.
It started with stamps. My interest in the 'German Democratic Republic' began when a very nice lady called Frieda, who lived on our road when I was a child, started to give me her old East German stamps for my collection. She was from the DDR, and went every year to visit her elderly mother there. She told my mother she was followed by the secret police when she went back. My apolitical fascination with this rather mysterious 'Behind the Iron Curtain' country grew. I had a pen friend who lived in Karl-Marx-Stadt (Chemnitz), and we exchanged football pennants and stickers. In September 1989, I was finally able to visit. It was some experience.
Without wishing to brush over or downplay in any way the negatives, which I will go into, I found the country was a lot less grim than popularly portrayed. Perhaps that was partly due to the gloriously sunny weather. But it soon became clear to me that, despite living in a 'dictatorship', people could still enjoy happy, meaningful lives. I remember packed bars and restaurants (including one self-service cafeteria that was open all night at Erfurt station, where my friend and I spent our first night on wooden benches).