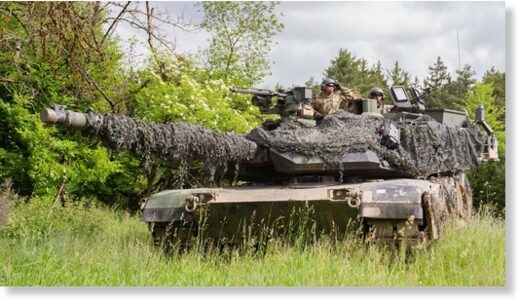 The US is finalizing plans to send approximately 30 Abrams tanks to Ukraine, two US officials familiar with the deliberations told CNN.
The Biden administration announcement to send the US-made tanks could come as early as this week, CNN reported earlier Tuesday. The timing around the actual delivery of the tanks is still unclear and
it normally takes several months to train troops to use the tanks effectively
, officials said.
The US will also send a small number of recovery vehicles, one of the officials said. Recovery vehicles are tracked vehicles used to assist in the repair of tanks on the battlefield or the removal from the battlefield for service and maintenance in a different location.
The pending announcement appears to break a diplomatic logjam with Germany about the provision of tanks to Ukraine.
German officials had openly stated that they would only send their
Leopard 2 tanks
to Ukraine if the US sent the M-1 Abrams tank
, a system US officials had repeatedly stated was overly complex and difficult to maintain.
The US decision to provide Abrams tanks to Ukraine is
an abrupt about-face from its stated position
, one that allows Germany to send its tanks and to clear the way for the approval of other European countries to send in more of the German-made Leopard 2 tanks as well.
The German government announced on Wednesday it will send Leopard 2 tanks to Ukraine, following weeks of diplomatic pressure to make the move.