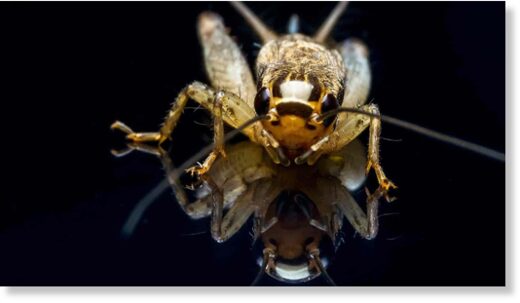 The European Union recently allowed
Acheta Domesticus
, better known as the house cricket, to show up on
European Union consumers'
tables. The newly approved regulation will allow
food producers
to introduce the partially defatted powder of
Acheta Domesticus
to the E.U. food market.
The
E.U. Commission
passed the application presented in 2019 by the Cricket One Company.
Now, food producers can use the powder in the production of several foods
, including pizza and pasta-based products,
nuts
and oilseeds, snacks and sauces,
meat preparations
and soups, multigrain bread and rolls, crackers and breadsticks, cereal bars, dry pre-mixes for baked products, biscuits, processed potato products, legume- and vegetable-based dishes, whey powder, maize flour-based snacks, beer-like beverages and chocolate confectionery.
The go-ahead came on the heels of the scientific opinion expressed by the
European Food Safety Authority
(EFSA), which verified and approved the safety of the new powder.
EFSA also approved the powder
production process
, which includes a 24-hours fasting period for the insects before they are frozen, washed, thermally processed, have their oil extracted and, finally, transformed into dried-up powder.
The march of house crickets into European kitchens will not be completed alone. On January 6th, the E.U. Commission
also approved the introduction of the frozen, paste, dried and powdered forms of
Alphitobius diaperinus
larvae, also known as the lesser mealworm
, to the
cons
u
mer food market
.