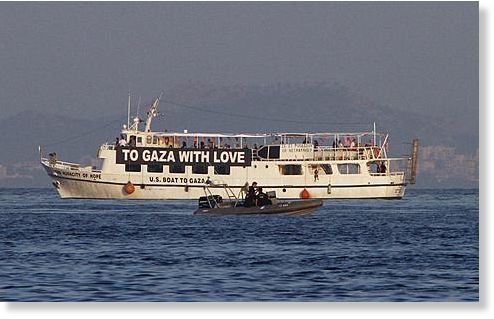 An international aid flotilla is continuing with plans to sail to the Hamas-ruled Gaza Strip despite a series of setbacks.
Pro-Palestinian activists organizing the aid flotilla say they still intend to challenge Israel's blockade on Gaza, a day after an American boat was intercepted by the Greek coast guard and turned back to Athens. American Greta Berlin, who was on board the vessel, blames Israel and the United States for the setback.
"The Greek government is under a huge amount of pressure from the Israeli government and probably our own government as well," said Berlin.
Israel and the U.S. have urged the flotilla not to violate the Gaza blockade, warning that the mission is dangerous and provocative. Last year ago, Israeli naval commandos intercepted a Gaza aid flotilla, and in the botched raid, nine pro-Palestinian activists were killed. The incident sparked international outrage and raised regional tensions.
The United Nations and European Union have backed the Israeli and U.S. position, which calls for the flotilla to dock in Israeli or Egyptian ports and transfer their cargo to Gaza legally over land.