Puppet Masters
I honestly think that the so called 'Jewish Christian Alliance' is about to backfire...
Part 1
---
BBC
Wed, 07 Jul 2010 18:13 UTC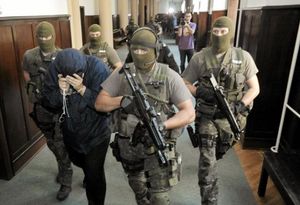 A Polish court has ruled that an alleged Israeli Mossad agent can be extradited to Germany.
Uri Brodsky is suspected of helping to forge a German passport used in connection with the murder of a Hamas operative in Dubai.
Mr Brodsky, an Israeli citizen, was detained in Poland in June on an arrest warrant issued by Germany.
Mahmoud al-Mabhouh, one of the founders of Hamas's military wing, was found dead in a Dubai hotel on 20 January.
Dubai police have said they are 99% sure that members of the Israeli intelligence agency Mossad were involved, although Israel says there is no proof.
"The court has decided to hand over Uri Brodsky to German authorities for judicial procedures there," Judge Tomasz Talkiewicz said, following the closed hearing at Warsaw regional court.

Comment: Note that the Polish guards are heavily armed and have their faces covered. What does that say about the assessment of Polish authorities of the threat from Israel and it's intelligence agency?...


---
Joe Quinn
Sott.net
Wed, 07 Jul 2010 12:00 UTC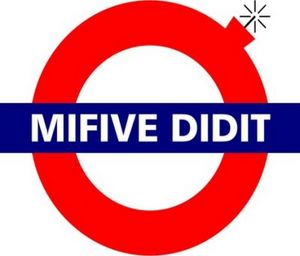 Five years ago today, on the morning of July 7th, 2005, someone detonated four carefully placed bombs in London. Three exploded on London underground trains within 50 seconds of each other at 8.50 am, the first on the sub-surface eastbound Circle Line, the second on the sub-surface westbound Circle Line, a third on the deep-level underground southbound Piccadilly Line. A fourth bomb exploded almost an hour later at 9.47 am on the upper deck of a double decker bus in Tavistock Square.
Fifty two innocent British civilians were killed, many of whom had already become seriously disenchanted with the Blair government as evidenced by the massive voter turnaway from the Labour party in the British general elections of March 2005.
---
Wall Street banks have been saved from bankruptcy by governments that are now going bankrupt themselves; but the banks are not returning the favor. Instead, they are engaged in a class war, insisting that the squeezed middle class be even further squeezed to balance over-stressed government budgets. All the perks are going to Wall Street, while Main Street slips into debt slavery. Wall Street needs to be made to pay its fair share, but how?
The financial reform bill agreed to on June 25 may have carved out some protections for consumers, but for Goldman Sachs and the derivatives lobby, the bill was a clear win, leaving the Wall Street gambling business intact. In a June 25
Newsweek
article titled "Financial Reform Makes Biggest Banks Stronger,"
Michael Hirsh
wrote that the bill "effectively anoints the existing banking elite. The bill makes it likely that they will be the future giants of banking as well."
---
Tony Karon
Time
Tue, 22 Jun 2010 16:56 UTC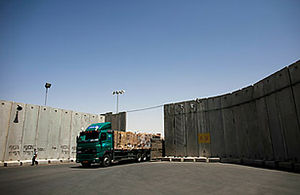 Israel's announcement that it will end its prohibition on a wide variety of civilian goods entering Gaza marks the collapse of the Israeli strategy to topple the territory's Hamas rulers through "economic warfare." The Islamists who rule the tiny coastal strip will count the announcement as a victory simply because they survived the siege. So will Turkey, which backed the activist flotilla whose challenge to the siege ended in bloodshed - and set off the diplomatic firestorm that precipitated Israel's about-face. The move marks Israel conceding that its Gaza strategy has failed to achieve its goal, and Prime Minister Benjamin Netanyahu disowned the blockade on Monday, stressing in his remarks to parliament that it was a policy he'd inherited from his predecessors.
That the blockade collapsed under pressure is also an embarrassment for the Obama Administration because Turkey's more muscular challenge will be seen throughout the region to have forced a change in Israeli behavior - something that Obama's polite entreaties have failed to achieve. (The President had urged the Israelis more than a year ago to ease the siege, to little effect.) Others with egg on their faces include Palestinian Authority President Mahmoud Abbas and Egypt's President Hosni Mubarak, both of whom had tacitly but firmly backed the blockade in the hope of toppling Hamas and whose diminished relevance to events in the region has been highlighted by the blockade debacle.
---
Miles Goslett & Stephen Frost
UK Daily Mail
Mon, 28 Jun 2010 21:24 UTC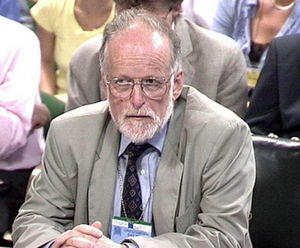 The official story of Dr David Kelly is that he took his own life in an Oxfordshire wood by overdosing on painkillers and cutting his left wrist with a pruning knife.
He was said to be devastated after being unmasked as the source of the BBC's claim that the Government had 'sexed up' the case for war in Iraq.
A subsequent official inquiry led by Lord Hutton into the circumstances leading to the death came to the unequivocal conclusion that Kelly committed suicide.
Yet suspicions of foul play still hang heavy over the death of the weapons expert whose body was found seven years ago next month in one of the most notorious episodes of Tony Blair's premiership.
---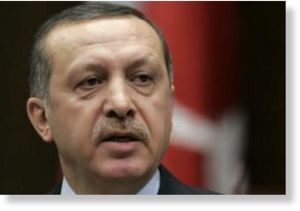 The Israeli intelligence agency Mossad has failed in an attempt to assassinate Turkish Prime Minister Recep Tayyip Erdogan, a Jordanian weekly says.
Informed sources in Turkey say that the Mossad plot has been foiled by the country's security forces, al-Manar quoted a report in the most recent edition of the Al-Majd weekly as saying.
There are also reports that Israel has been trying to incite violence inside Turkey by lending support to the militants of the Kurdistan Workers' Party (PKK).
Earlier in June, Sedat Laciner, the head of the International Strategic Research Organization - a Turkish think tank - said Mossad agents and Israeli military retirees had been sighted providing training to PKK militants in Iraqi Kurdistan.
---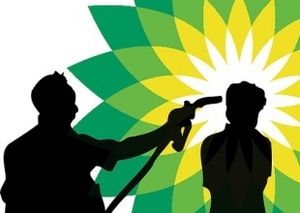 The United States can no longer engage effectively in "nation-building" in the one place on Earth it has a right and duty to do so: at home. These are the lessons of the 2010 Gulf oil catastrophe, the 2008 financial meltdown and the 2005 Katrina horror - disasters that history will rightfully conflate as symptomatic of the fundamental crisis of the rule of Capital.
The U.S. has become a company town of speculative and extraction enterprises whose social and physical geography the rulers relentlessly appropriate, monetize and despoil - all with obscene abandon.
At the core of the100 or so activists that gathered in New Orleans for an
Emergency Summit to Stop the Gulf Oil Catastrophe
, last weekend, were veterans of the ravages of Disaster Capitalism following Hurricane Katrina. They had seen up close how Capital and its servants at all levels of government organized themselves as a public-private mob to drive Black and poor people from the city. They were witnesses to the crafting of a corporate consensus that the exiled poor should have no rights that conflicted with the imperatives of Capital -
no right to return, no right to reclaim their lives, no rights that cannot be superseded by the claims and ambitions of the oligarchs
. They had watched as finance Capital's urban gentrification agenda was near-instantaneously put on fast-forward in New Orleans to ensure the permanent purging of the poor. A kind of perverse anthem seemed to rise from each corporate celebration of the city's imminent and profitable rebirth: "Free the land - of Black people!"
---
Michael D. Shear, William Branigin and Ernesto Londoño
Washington Post
Wed, 23 Jun 2010 18:20 UTC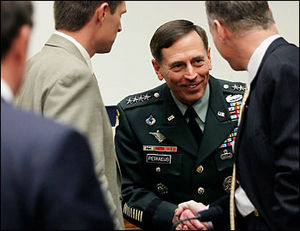 President Obama
removed
Gen. Stanley A. McChrystal
as commander of U.S. and NATO forces in Afghanistan on Wednesday, moving quickly to restore the unity of his administration's war effort after the general and his top aides disparaged civilian leaders in
biting remarks
in an explosive magazine article.
Obama named
Gen. David H. Petraeus
, the former commander of U.S. forces in Iraq and currently the head of the U.S. Central Command, to replace McChrystal and urged the Senate to confirm him promptly.
But Obama reaffirmed in blunt terms the counterinsurgency strategy he ordered last year, and he said that "war is bigger than any one man or woman, whether a private, a general or a president."
A senior military official said it has not yet been determined whether Petraeus's move to take charge in Afghanistan will be permanent.
---
An alleged Israeli agent wanted in connection with the killing of a Hamas leader in Dubai has been arrested in Poland.
A man using the name of Uri Brodsky is suspected of having supplied a fake German passport to a member of the Mossad assassin squad that was said to responsible for the slaying of Mahmoud al-Mabhouh in January.
German authorities issued a European-wide arrest warrant and he was picked up by Polish authorities earlier this week, said a spokesperson for the German federal prosecutor's office which is seeking his extradition.
The arrest is the first in European connection with the murder of al-Mabhouh, who was injected with powerful sedatives and then suffocated with a pillow by assassins in the Al Bustan Rotana hotel on January 19.
---