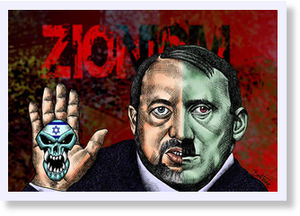 In a
Spiegel
interview, Israeli Foreign Minister Avigdor Lieberman, 51, discusses his country's controversial settlement policies, the threat posed by Iran's nuclear program and the seeming hopelessness of the conflict with the Palestinians.
Even before he became Israel's foreign minister just under a year ago, Avigdor Lieberman had already established a reputation for his abrasive approach. For example, the former club bouncer, who was born in Moldova and emigrated to Israel in 1978, threatened to bomb the Aswan High Dam in Egypt and publicly stated that he wished President Hosni Mubarek would "go to Hell."
The popularity of Lieberman, with his thick Russian accent, is fueled by two sources: the more than 1 million Israeli immigrants from the former Soviet Union, who support a largely hardline course against the Palestinians; and the Jewish settlers in the West Bank, where Lieberman himself lives.