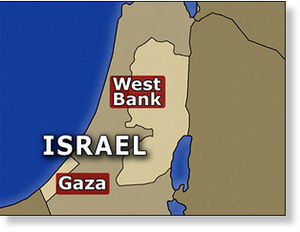 Syria on Tuesday blasted new Israeli military orders that pave the way for large-scale expulsions of Palestinians from the West Bank and warned the move was an "ethnic cleansing policy" in the occupied Palestinian territories.
Under the new rules, which are to take effect on Tuesday, anyone caught in the West Bank without an Israeli permit could face expulsion within days
or
be sentenced to up to seven years in prison.
This would include thousands of Gazans who have moved to the West Bank, foreign-born Palestinians married to West Bankers and foreigners who are in the West Bank on expired tourist visas.
"This decision is the adoption of the ethnic cleansing policy and a step to the mass deportation aiming at emptying the land from its people," a Syrian Foreign Ministry official said. "It also constitutes a flagrant violation of international law and human rights and disregard of the will and resolutions of the international community.