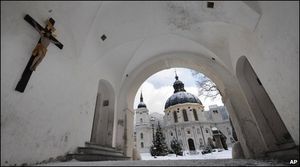 The Pope's decision to issue a letter to Roman Catholics in Ireland to try to prevent further cases of child abuse by priests follows a wave of sex abuse scandals which have rocked the Church around the world. Here is a round-up of some of those events:
Ireland
Two major reports into allegations of paedophilia among Irish clergy last year revealed the shocking extent of abuse, cover-ups and hierarchical failings involving thousands of victims, and stretching back decades.
In one, four Dublin archbishops were found to have effectively turned a blind eye to cases of abuse from 1975 to 2004.