MI5 has warned that Libyan expats are plotting terrorist attacks in Britain in revenge for bombing raids on Colonel Gaddafi's regime.
The threat was exposed after intelligence officers monitored hundreds of conversations between Libyans in the UK who have 'maintained connections with Tripoli'.
It raises the spectre of a new atrocity such as the 1988 Lockerbie bombing which was ordered by Gaddafi after U.S. air raids on his palace, launched from air bases in Britain in 1986.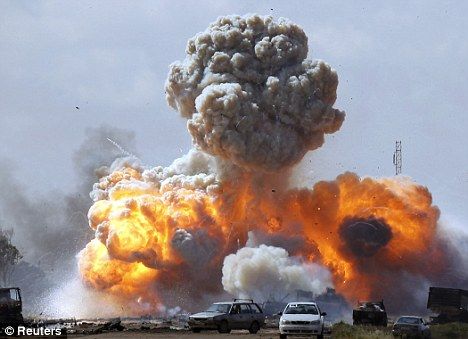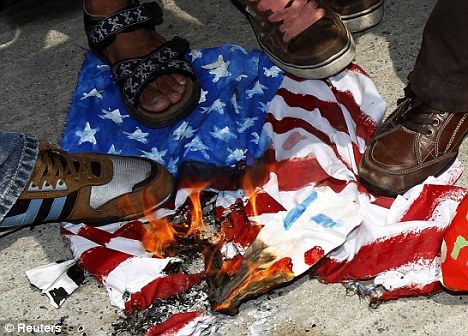 MI5 sent a dossier to its allies on Friday just hours before the first bombs were dropped on Libya. It warns that Islamic extremists could be bankrolled as terrorists by wealthy and respected Libyan businessmen living in the UK.
One suspected plotter was overheard saying: 'Wherever we are, we'll do it. We have to fight. We must be dedicated to give support.'
Another talked of launching 'actions against neo-colonialism'.
The threats emerged as the commander of RAF raids over Libya declared that Gaddafi's airforce has been wiped out by four nights of allied air strikes.