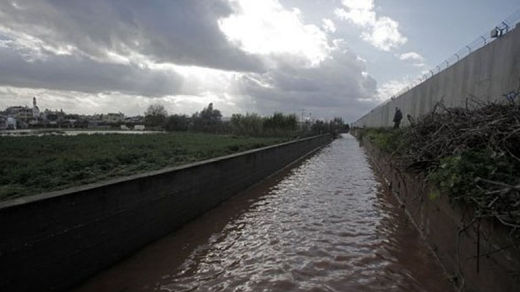 A delegation of Roman Catholic bishops from Europe and North America pledged on Thursday to press their governments to act against the "injustice" of Israel's West Bank separation barrier.
During a three-day trip ending on Thursday, the eight prelates visited Christian congregations in the Gaza Strip, Bethlehem, the West Bank town of Beit Jalla and Madaba and Zarqa, in neighbouring Jordan.
"In the Cremisan Valley we heard about legal struggles to protect local people's lands and religious institutions from the encroachment of the security barrier ('the wall')," they said in a joint statement at the end of the annual Holy Land Coordination visit.
In the valley, near Bethlehem, the barrier threatens to separate Palestinian communities from one another and from the land they till.