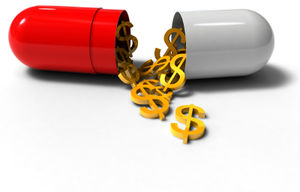 If government is going to act as a scientific arbiter, it needs to have clean hands. That means getting private commercial interests out of the decision-making process.
In this week's vitamin D update
, we discussed the glaring conflict of interest in the recent IOM report on vitamin D. Unfortunately this is not an isolated case. Consider also the recent fluoride debacle.
The Centers for Disease Control and Prevention calls fluoride in drinking water "one of the ten great public health achievements of the 20th century," except earlier this month they
stated
that the levels they previously mandated are too high, and HHS and EPA are taking steps to prevent excessive exposure to it. Children's teeth are getting pitted and turning black or brown from
dental fluorosis
. An increasing number of scientists and health professionals argue that fluoride exposure has a negative impact on the whole body, including
joint pain
,
hypothyroidism, kidney and liver damage
, and the possibility of
bone cancer
.