A suspected oil slick has been spotted around 20 miles north from the site of the
Deepwater Horizon
rig explosion.
Several people reported seeing a rainbow sheen on the surface of the water several miles long just off the coast of Louisiana, to the National Response Center.
Officials have confirmed there is a five-mile wide spill of some substance in the Gulf of Mexico, but have not yet identified it.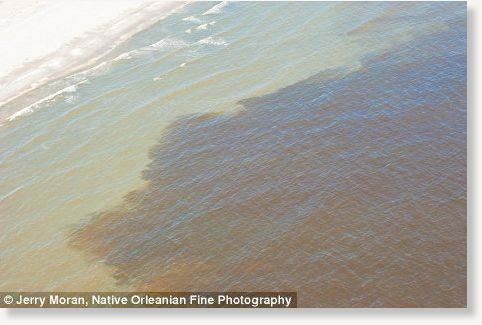 Casey Ranel, a spokesman for the Coast Guard said the agency sent out a cutter this morning to collect samples of the substance.
An airplane is also expected to fly over the area to give officials a better idea of what's in the water.