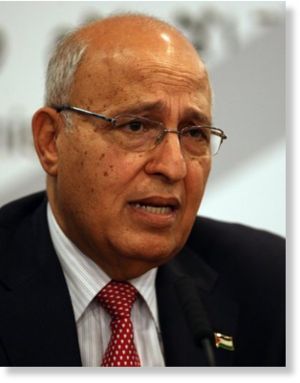 The Palestinians will not be deterred from seeking United Nations membership, a senior official said here Sunday, after reports Washington was trying to head off their bid.
"The Palestinians are going to the UN Security Council to ask for recognition for the state of Palestine on the 1967 borders... and there is no turning back or other choice than than this one," said leading Palestinian official Nabil Shaath.
"There is no alternative to this decision and no going back on it and
if the United States vetoes it, we will continue to knock on the door of the UN Security Council seeking full Palestinian UN membership
," he told AFP.