Using Common Cents and Telling the 9/11 Facts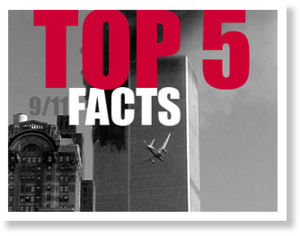 In speaking with my fellow Americans about 9/11 ten years after the fact, I have found that many, sadly and unfortunately, have either forgotten what happened that terrible day or have purchased the propaganda delivered to them by their own "trusted" main stream US media.
What especially concerns me is the progressive dummying down of our youth; specifically those under 20 years old who either hardly remember that day as it happened or where not even born yet. These people must rely on what is told to them by "trusted" sources. In other words, our American youth are getting an even larger dose of propaganda then we did shortly after the event and it's troubling.