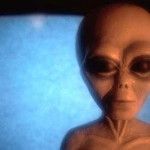 Scientists at Nasa and Pennsylvania State University have penned a research report that warns of the possibility of aliens attacking earth over so called rising greenhouse gases.
"Watching from afar, extraterrestrial beings might view changes in Earth's atmosphere as symptomatic of a civilization growing out of control - and take drastic action to keep us from becoming a more serious threat, the researchers explain,"
reported The Guardian.
The authors warn that extraterrestrials may be wary of civilisations that expand very rapidly, as these may be prone to destroy other life as they grow, just as humans have pushed species to extinction on Earth. In the most extreme scenario, aliens might choose to destroy humanity to protect other civilisations.

"A preemptive strike would be particularly likely in the early phases of our expansion because a civilisation may become increasingly difficult to destroy as it continues to expand. Humanity may just now be entering the period in which its rapid civilisational expansion could be detected by an ETI because our expansion is changing the composition of the Earth's atmosphere, via greenhouse gas emissions," the report states.