The long-time face of Alice phone company advertisements has been sacked after making remarks complimentary to the family of former Libyan dictator Muammar Qaddafi and his son Mutassim.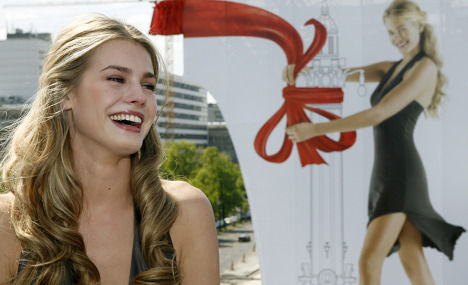 "Starting immediately, she will no longer be an advertising figure for us," said a spokesman for the Spanish company Telefonica, which recently bought Alice via its O2 subsidiary.
Hessler, a 23-year-old an Italian model, shot to fame as Alice's poster girl on television, the internet and in print.
She was previously been in a relationship with 33-year-old Mutassim Qaddafi for several years. The son of Libya's dictator was killed in fighting with rebel forces earlier this month. He was a senior figure in his father's regime, meeting with key foreign officials and serving as National Security Advisor.
In an interview with the Italian magazine
Diva e Donna
Hessler said
the Qaddafi family were "normal people"
and expressed her displeasure at the regime's fall.