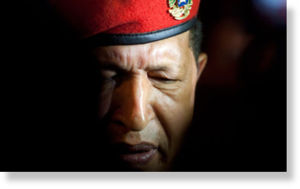 WikiLeaks cables have revealed that Catholic bishops played a key role in 2002's abortive military coup in Venezuela
In 1997 Eamon Duffy, president of Magdalene College, Cambridge, brought out the best one-volume history of popes that has ever been written. He called it
Saints & Sinners
.
In the light of the latest news from Venezuela I would respectfully urge him to set about writing a companion volume about the leaders of the church in Latin America. I suggest that he calls it
Saints, Traitors & Sinners
.
The church in that region has of course produced some remarkable saints - some of them unrecognised in the upper reaches of the Vatican.
Archbishop Oscar Romero of San Salvador
; the six Jesuits, their housekeeper and her daughter slain by the western-supported Salvadorean army on the campus of the Central American University; the prelates and clergy killed by the repulsive military regime in Argentina and Cardinal Raúl Silva, archbishop of Santiago de Chile at the time of Pinochet's putsch, were and are among the brightest stars in the church's firmament.
Yet the clergy had - and still has - its villains.
Among the latest revelations to emerge from WikiLeaks is that, in 2002, as plotters in Venezuela's capital Caracas were liaising with the US authorities about the conspiracy to topple President Hugo Chávez, the leaders of the Catholic church in that country were defying the instruction of Pope John Paul II to desist from having anything to do with the coup d'état. Instead they threw their lot in with Pedro Carmona, the extremist rightwing businessman, who took office for less than 48 hours during a brief military coup in April 2002.