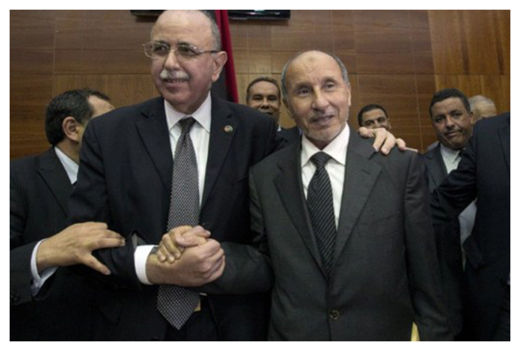 Associated Press recently reported
that Libya's rebel militants have named a new "prime minister" this week. AP depicts the latest unelected Western proxy, as a progressive academic who has spent decades in the United States teaching at Alabama University and leading the local Muslim community. Mentioned briefly as a "former employer," however, is the Petroleum Institute, based in Abu Dhabi, Dubai
and sponsored by
British Petroleum (BP), Shell, France's Total, the Japan Oil Development Company, and the Abu Dhabi National Oil Company. El-Keib is listed as a "Professor and Chairman" in his Petroleum Institute profile which also describes extensive research conducted by him sponsored by various US government agencies and departments over the years.
And so begins the farce that is Western "democracy." One
corporate-fascist puppet, Mustafa Abdul-Jalil,
steps down, another, Abdurrahim el-Keib, takes his place. In reality, it is
NATO-states and their corporate sponsors
that now determine Libya's fate.
In essence, el-Keib,
like his predecessor Jalil,
is Libyan in name only and has been working for Western corporations, governments, and institutions for decades. Like Jalil, or
Egypt's Mohammed ElBaradei,
el-Keib is yet another agent of Western interests masquerading as an indigenous leader in a foreign land. That his rise to power was paved by thousands of NATO strike sorties in a 7 month military operation spearheaded by the United States and at the cost of tens of thousands of Libyan civilians makes his ascension to power in Libya ever more a desecration of Libya's sovereignty.