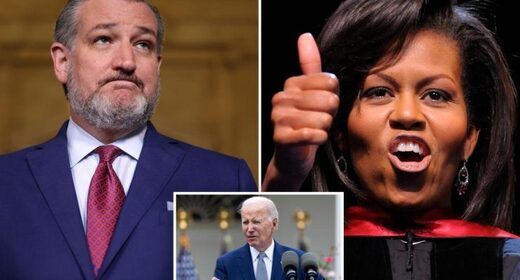 Sen. Ted Cruz (R-TX) says he believes that if Democrats want to replace President Joe Biden as their nominee for the 2024 presidential election, they may parachute in a former resident of the White House.
Cruz,
speaking
on his podcast
Verdict with Ted Cruz
, shared his theory that the Democratic Party may replace Biden with former first lady Michelle Obama around the time of the Democratic National Convention in 11 months.
"Here's the scenario that I think is perhaps most likely, and most dangerous: In August of 2024, the Democrat kingmakers jettison Joe Biden and parachute in Michelle Obama," Cruz said.
He listed the former first lady as the person the Democratic Party would pick because she checks all the boxes in terms of likability and diversity.