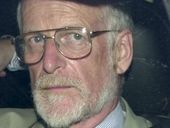 Weapons inspector David Kelly was writing a book exposing highly damaging government secrets before his ­mysterious death.
He was intending to reveal that he warned Prime Minister Tony Blair there were no weapons of mass destruction anywhere in Iraq weeks before the ­British and American invasion.
He had several discussions with a publisher in Oxford and was seeking advice on how far he could go without breaking the law on secrets.
Following his death, his computers were seized and it is still not known if any rough draft was discovered by investigators and, if so, what happened to the material.
Dr Kelly was also intending to lift the lid on a potentially bigger scandal, his own secret dealings in germ warfare with the apartheid regime in South Africa.