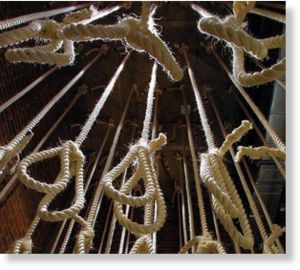 Iran on Tuesday hanged a man found guilty of feeding Israeli spy agency Mossad with Iranian military secrets and information on its missile programme over a period of six years, news agency IRNA reported.
Ali Akbar Siadat was hanged in Tehran's Evin prison after being condemned to death for "working for Mossad," IRNA quoted the Tehran prosecutor's office as saying.
Siadat was found guilty of having had links with Mossad for six years. "He had received 60,000 dollars to give classified information to the Zionist regime," the state news agency said.
Siadat had acknowledged having established contacts with one Israeli embassy overseas and that he had been giving information "about missiles belonging to the Revolutionary Guards."