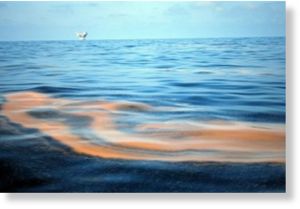 Energy giant BP tried Wednesday to put a positive spin on a new report that highlights the devastating impact of the Gulf of Mexico oil spill using their official Twitter account.
"Annual #Beach Water Report released today includes info on improved conditions since #BP #oilspill," the company
tweeted
.
But the report by the Natural Resources Defense Council (NRDC) said there had been more than 9,474 oil-related beach closings, advisories and notices in Gulf states since the spill and that the clean-up effort was still underway in Alabama, Louisiana, Florida and Mississippi.