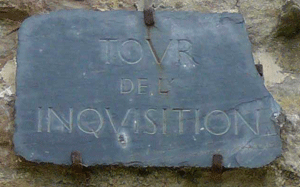 Miviludes is an official governmental body created to fight against abuses by sects. In reality, it is nothing more than a group of French right wing establishment catholics in disguise trying to monopolise all religious and moral space in France.
The latest battle that has sparked this article concerns a recent report by Miviludes concerning 'apocalytic' sects that forecast the end of the world.
Here is Miviludes' definition of how to define a sect
- Mental destablization ;
- Exhorbitant financial demands ;
- Break with original environment ;
- Attacks on physical integrity ;
- Recruiting of children, anti social discourse, public disorder ;
- Number and importance of judiciary 'skirmishes' ;
- Diversion of money from traditional economic circuits;
- Infiltration of public institutions.