Puppet Masters
---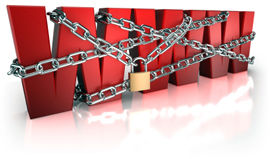 VeriSign, which manages the database of all .com internet addresses, wants powers to shut down "non-legitimate" domain names when asked to by law enforcement.
The company said today it wants to be able to enforce the "denial, cancellation or transfer of any registration" in any of a laundry list of scenarios where a domain is deemed to be "abusive".
VeriSign should be able to shut down a .com or .net domain, and therefore its associated website and email, "to comply with any applicable court orders, laws, government rules or requirements, requests of law enforcement or other governmental or quasi-governmental agency, or any dispute resolution process", according to a document it filed today with domain name industry overseer ICANN.
---
We're following this breaking news as it comes in. Scroll down for updates.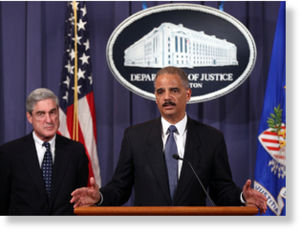 An Iranian-directed plan to assassinate the Saudi ambassador to the U.S. and possibly attack the Saudi and Israeli embassies in Washington has been disrupted, Justice Department officials announced this afternoon.
Saying that the alleged "deadly plot ... [was] directed by factions of the Iranian government" and involved an attempt to hire killers from a Mexican drug cartel, Attorney General Eric Holder also said Iran will be held to account.
The criminal complaint "filed today in the Southern District of New York," Justice says, "charges Manssor Arbabsiar, a 56-year-old naturalized U.S. citizen holding both Iranian and U.S. passports, and Gholam Shakuri, an Iran-based member of Iran's Qods Force," in the scheme. Among the charges against them:
"Conspiracy to engage in foreign travel and use of interstate and foreign commerce facilities in the commission of murder-for-hire; conspiracy to use a weapon of mass destruction (explosives); and conspiracy to commit an act of international terrorism transcending national boundaries."
---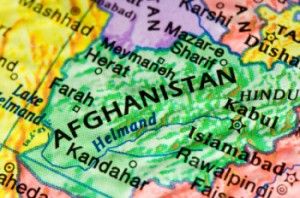 No prosecutions for torturers have yet been initiated and the likelihood that US officials will be held accountable is remote
Detainees in Afghan prisons are hung from the ceilings by their wrists, severely beaten with cables and wooden sticks, have their toenails torn off, are treated with electric shock, and even have their genitals twisted until they lose consciousness, according to a
study released Monday
by the United Nations.
The
study
, which covered 47 facilities sites in 22 provinces, found "a compelling pattern and practice of systematic torture and ill-treatment" during interrogation by US-supported Afghan authorities. Both US and NATO military trainers and counterparts have been working closely with these authorities, consistently supervising the detention facilities and funding their operations.
The report detailed instances where
detained suspects not yet charged with crimes signed confessions only after days of torture, sealing their fate as a convict in Afghanistan
.
---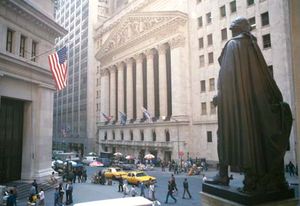 If Randians are looking for the "parasites", "looters", and "moochers", they should look on Wall Street.
Wall Street is the most successful scam in human history. Wealth is *stuff* - goods and services - but Wall Street has convinced a whole lot of people that wealth is pieces of toilet paper with pictures of dead people on it and that the way to be wealthy is to have a lot of that toilet paper. Which, conveniently, their job is to move from point A to point B while letting a lot of it stick to their own fingers. Wall Street produces nothing, consumes very little, actually contributes very little to the economy other than that small service of moving money from point A to point B (something just as doable by a high school dropout security guard thanks to modern computers), yet has somehow convinced a significant number of people that they - who produce nothing - are the "producers", and that the people who actually produce *stuff* are the "parasites, moochers, and looters", and thus it's only right that they're
entitled
,
entitled I say
, to stick
40% of America's corporate profits
to their fingers despite doing, well, maybe 3% of the work of corporate America (and that's being generous). It is to laugh.
---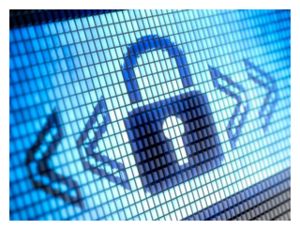 The German government is spying on computer users in its country with a trojan horse program without their consent, a German hacker group claims.
The Chaos Computer Club (CCC), claims on its website that it has obtained and analyzed software that is ostensibly a "lawful interception" program designed to legally listen in on internet-based phone calls as part of a legal wiretap. Its capabilities, the group says, go beyond legally acceptable bounds, MSNBC is reporting.
The program is capable of logging keystrokes, activating Webcams, monitoring Web users' activities and sending mountains of data to government officials, the club said.
Covering its tracks, through rented servers located in the United States, the program logs keystrokes, activates webcams, monitors internet activities and sends data to government officials, the club alleges.
However, the CCC said, the spyware appeared to be of poor quality and dubious application. "We are extremely pleased that a competent programming expert couldn't be found for this computer bug of morally questionable use," the CCC said in statement and reprinted by thelocal.de.
Focusing on IT security issues, CCC expressed concern that the program did not provide even basic protection for the data it took from people's computers, reports The Local, an English-language German news outlet.
No one from the German government has commented on the report, but antivirus companies are reacting to them. Security firm F-Secure will detect and disable the alleged government monitoring software if found on clients' computers.
---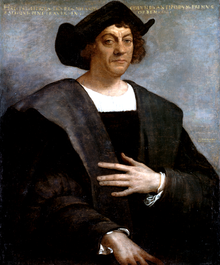 Once again, it's time to celebrate Columbus Day. Yet, the stunning truth is: If Christopher Columbus were alive today, he would be put on trial for crimes against humanity. Columbus' reign of terror, as documented by noted historians, was so bloody, his legacy so unspeakably cruel, that Columbus makes a modern villain like Saddam Hussein look like a pale codfish.
Question: Why do we honor a man who, if he were alive today, would almost certainly be sitting on Death Row awaiting execution?
If you'd like to know the true story about Christopher Columbus, please read on. But I warn you, it's not for the faint of heart.
---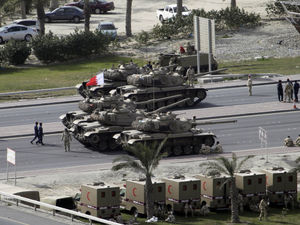 Resolution is rare challenge to US arm sales
Lawmakers seek to halt arms sales until rights improve
U.S. lawmakers, concerned about the Bahraini government's response to a popular uprising, on Friday introduced a rare measure that would halt a $53 million arms sale to the Gulf Arab state.
U.S. Senator Ron Wyden of Oregon and U.S. Representative James McGovern of Massachusetts, both Democrats, said they introduced resolutions in both houses of Congress to prevent the sale of U.S. weapons to Bahrain "until meaningful steps are taken to improve human rights" there.
"Selling weapons to a regime that is violently suppressing peaceful civil dissent and violating human rights is antithetical to our foreign policy goals and the principle of basic rights for all that the U.S. has worked hard to promote," Wyden said in a statement posted on his website.
---
Bob Sullivan
MSNBC
Sun, 09 Oct 2011 16:36 UTC
A well-regarded Germany-based hacker group claims a German government-created Trojan horse program is capable of secretly spying on Web users without their consent.
The group says on its website that it obtained and analyzed a piece of software that is supposed to be a "lawful interception" program designed to listen in on Internet-based phone calls as part of a legal wiretap, but its capabilities go far beyond legal bounds.
The program is capable of logging keystrokes, activating Webcams, monitoring Web users' activities and sending mountains of data to government officials, the club said.
To cover its tracks, the data is routed through rented servers located in the United States, the club alleges.
---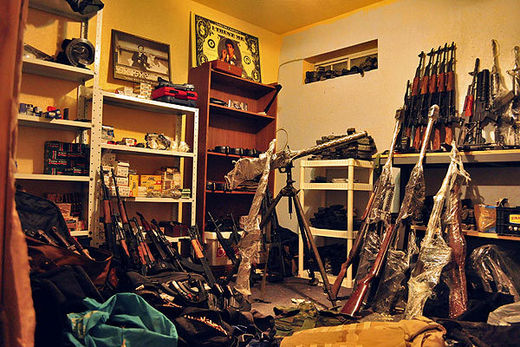 High-powered assault weapons illegally purchased under the ATF's Fast and Furious program in Phoenix ended up in a home belonging to the purported top Sinaloa cartel enforcer in Ciudad Juarez, Mexico, whose organization was terrorizing that city with the worst violence in the Mexican drug wars.
In all, 100 assault weapons acquired under Fast and Furious were transported 350 miles from Phoenix to El Paso, making that West Texas city a central hub for gun traffickers. Forty of the weapons made it across the border and into the arsenal of Jose Antonio Torres Marrufo, a feared cartel leader in Ciudad Juarez, according to federal court records and trace documents from the Bureau of Alcohol, Tobacco, Firearms and Explosives.
The smugglers' tactics - quickly moving the weapons far from ATF agents in southern Arizona, where it had been assumed they would circulate - vividly demonstrate that what had been viewed as a local problem was much larger. Six other Fast and Furious guns destined for El Paso were recovered in Columbus, N.M.
"These Fast and Furious guns were going to Sinaloans, and they are killing everyone down there," said one knowledgeable U.S. government source, who asked for anonymity because of the ongoing investigations. "But that's only how many we know came through Texas. Hundreds more had to get through."
---