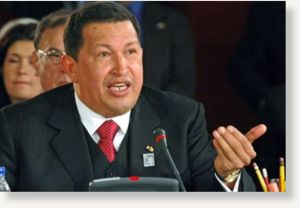 Venezuelan President Hugo Chavez says the US is plotting to topple Syrian leader Bashar al-Assad to prepare the ground for looting the resources of the Arab state.
Syria has been hit with a fresh wave of anti-government protests during the past week that left scores of people dead.
"The attack on Syria has begun, there have been some supposed peaceful protests and some deaths (...) and they are accusing the president [Assad] of killing his people," AFP quoted Chavez as saying on Saturday at a political event.
"And then the Yankees come in to bomb the people in order to save them. What cynicism on the empire's part," he noted.
The southern Syrian city of Daraa -- located close to Jordan's border -- has emerged as the center of Syria's unrest and the scene of demonstrations for the past week.
Unrest in the area was reportedly triggered by the arrest of young students for spraying graffiti last week.
Amnesty International reported that at least 55 people have been killed in and around Daraa during the protests in the past two weeks.