Puppet Masters
The U.S. budget may include $38 billion of spending cuts, but there will be a financial boost for the military.


---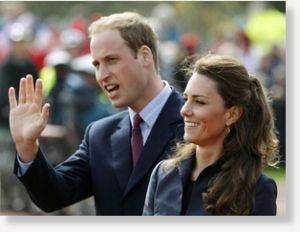 Britain's government has begun the process of reviewing the ancient, discriminatory rules of royal succession, so that if Prince William and Kate Middleton's first child is a girl she would eventually become queen.
The current rule that puts boys ahead of their sisters "would strike most people as a little old-fashioned," Deputy Prime Minister Nick Clegg said Saturday.
It is just two weeks until the prince and Middleton get married at London's Westminster Abbey, and Clegg said many people may agree that the rules should be changed so that if the couple's first child were a girl, she would eventually inherit the throne - even if she had a younger brother.
"I think most people in this day and age would think it's worth considering whether we change the rules so that baby girl could become the future monarch," he told reporters. "I think that would be in keeping with the changes that are happening with society as a whole."
The Cabinet Office said the government accepts that some aspects of the succession rule "could be discriminatory." It said the government has started discussions with British Commonwealth nations that would be directly affected by any change because they recognize the British monarch as their head of state, but declined to release details of those talks.
---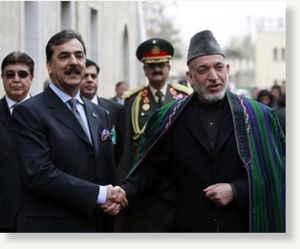 Afghanistan and Pakistan agreed on Saturday to add top military and intelligence officials to a joint commission seeking peace with the Taliban, a measure they said would improve cooperation and bring peace closer.
Pakistani Prime Minister Yusuf Raza Gilani said he and former Afghan president Burhanuddin Rabbani, who heads Afghanistan's efforts to reach out to the Taliban, would bring security chiefs into the joint commission.
The commission was originally set up in January to include foreign ministers from the two countries.
"Today's visit, I believe has been one of the most historical and unprecedented meetings, because all the stakeholders were with us," Gilani said at a news conference with Afghan President Hamid Karzai at Karzai's garden palace in Kabul after a fleeting one-day visit.
Pakistan, which backed the Taliban government that ruled Afghanistan during the 1990s, will be crucial to any attempts to stabilise its western neighbour, although the two countries have had an uneasy relationship.
Islamabad's intelligence services are still believed to have close links with many of the insurgent groups they funded and supported during and after the war against the Soviet Union, including the Taliban leadership which is based in Quetta.
---
Rick Ungar
Forbes
Sat, 16 Apr 2011 22:25 UTC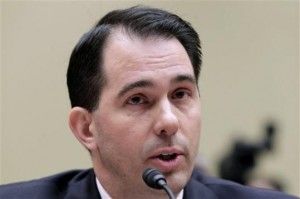 Reports are surfacing that Scott Walker is now preparing his next assault on the democratic political process in the State of Wisconsin.
Following the lead of Michigan GOP Governor Rick Snyder, Walker is said to be preparing a plan that would allow him to force local governments to submit to a financial stress test with an eye towards permitting the governor to take over municipalities that fail to meet with Walker's approval.
According to the reports, should a locality's financial position come up short, the Walker legislation would empower the governor to insert a financial manager of his choosing into local government with the ability to cancel union contracts, push aside duly elected local government officials and school board members and take control of Wisconsin cities and towns whenever he sees fit to do so.
---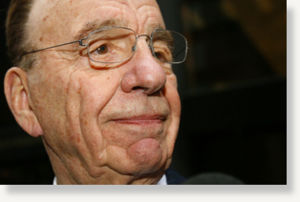 Rupert Murdoch's UK news arm faces a flood of fresh compensation claims and could be exposed to criminal prosecution after admitting its role in a long-running phone hacking scandal, lawyers say.
News International, parent company of Britain's top-selling
News of the World
tabloid, said it would admit liability and pay compensation in eight cases - although many more believe they were targeted.
The admission was an about-turn from the media group's previous denial that it knew
journalists were hacking the phones of the royal family, politicians, celebrities and sports stars
, blaming a handful of "rogue reporters" for the scandal.
Those who will receive an "unreserved apology" from the group, part of Murdoch's global media empire News Corp, include actress Sienna Miller and politician Tessa Jowell.
"There will be a massive flood of people contacting lawyers," said lawyer Charlotte Harris of law firm Mishcon de Reya.
---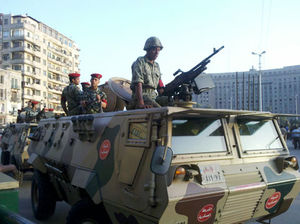 On Tuesday, the Egyptian military once again stormed Tahrir Square and violently dispersed a peaceful sit-in by demonstrators. At 17:00, the military drove onto the square with armoured vehicles, forcing protesters from the centre, and then occupied the area with heavily armed soldiers.
The military then proceeded to hunt down demonstrators and activists who had fled into downtown Cairo, carrying out numerous arrests. Among the special forces used in the attack was the notorious Unit 777, an "anti-terrorist" unit that regularly exercises with US units such as the Delta Force. The special forces stormed houses in downtown Cairo and combed cafes for protesters and activists.
The military had already begun to brutally clear demonstrators from Tahrir Square on Saturday morning, employing stun guns, batons and also live ammunition. Eye witnesses told the World Socialist Web Site that soldiers had fired directly at protesters and seven people had been killed. One of the victims was a young officer who had sided with protesters during mass protests on Friday.
---
Vodpod
Fri, 15 Apr 2011 00:00 UTC
---
Jason Mick
DailyTech
Thu, 14 Apr 2011 16:38 UTC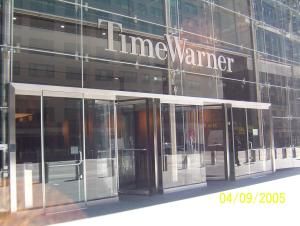 Seven towns pass measures condemning Republican proposal which could rob them of the right to self-governance
We've extensively discussed the controversy and conflict surrounding
Bill H.129
[PDF]. In the face of legislation that
could cripple
their locally funded, voter-approved services, seven towns in North Carolina are striking back, publishing resolutions that condemn the effort.
The towns are urging state Republicans to reconsider the effort they are pushing, which looks to give the State government "blank check" authority to kill decisions made by the local government -- essentially robbing municipalities of their right to self governance.
I. Buying a Bill -- Did Time Warner "Purchase" Legislation?
The local resolutions label the pending legislation a "Time Warner" bill. Time Warner Cable Inc. (
TWC
) enjoys a monopoly on high speed cable internet across much of the state. So is the company responsible for the bill?
Well, it certainly seems that way.
---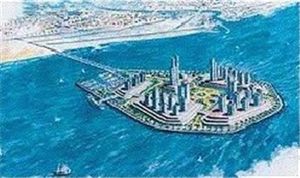 Israel's Channel 2 has revealed an Israeli government plan to set up an artificial "man-made" island off the coast of the Gaza Strip, to be under the control of the Palestinian Authority.
The plan, as reported, was formulated and schemed by the Israeli Minster of Transportation Yaakov Katz, guided and godfathered by Israeli Prime Minster Benjamin Netanyahu. Apparently, the idea has been formulated and detailed by a team of experts for quite some time -- three months according to the report.
The island is planned to sit some 4.5 kilometers from Gaza's shores, and to include Palestinian-operated sea and air ports, tourist accommodation areas, and a desalination plant. The dimensions of the island are drawn at four by two kilometers linked to mainland Gaza by a 4.5 kilometer bridge.
---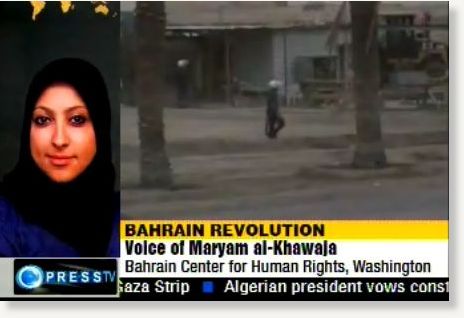 A Bahraini human rights campaigner says political activists detained by the Manama regime undergo torture in the prisons of the small Persian Gulf kingdom.
In an interview with Press TV, Maryam al-Khawaja of Bahrain's human rights center called on the Bahraini authorities to stop their crackdown on anti-government protesters and opposition figures.
"Within only a number of ten days we saw four people were declared dead by the ministry of interior, and the first one they said was from sickle cell anemia, the second one they said had caused a problem inside the prison and thus had to be subdued and then he died from complications and the third one again they said sickle cell anemia, the fourth one they said had kidney failure," al-Khawaja said.
"But then what we saw actually when the bodies were handed over to their families, wasn't just they had torture marks on them, their bodies had bruising and even marks of lashings, so we believe that it's more likely that they have died due to torture rather than the reasons stated by the government of Bahrain," she added.
---