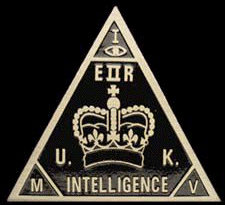 The British "diplomat" captured in Libya along with seven special forces soldiers was a Bond-style MI6 spy,
The Sun
can reveal.
He and his SAS team were released last night, 72 hours after a secret mission to make contact with rebel leaders went badly wrong.
Angry questions were being asked about alleged intelligence failures that forced them to surrender when surrounded and "suicidally outnumbered" by militia.
Despite Government claims it sent a "small diplomatic team",
The Sun
can reveal it was an MI6 secret agent and his special forces minders.
The government has also confirmed that the botched SAS mission was authorised by Foreign Secretary William Hague.
Their job was to contact opponents of Libyan tyrant Colonel Gaddafi after intelligence reports that the rebels were open to talks.
But the Brits found themselves surrounded by scores of militia armed with AK-47 assault rifles and rocket-propelled grenades.