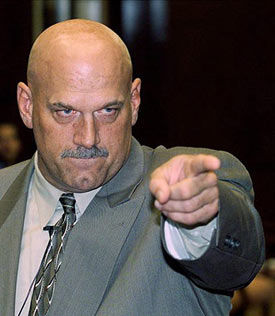 Minneapolis - Former Minnesota Gov. Jesse Ventura sued the Department of Homeland Security and the Transportation Security Administration on Monday, alleging full-body scans and pat-downs at airport checkpoints violate his right to be free from unreasonable searches and seizures.
Ventura is asking a federal judge in Minnesota to issue an injunction ordering officials to stop subjecting him to "warrantless and suspicionless" scans and body searches.
The lawsuit, which also names Homeland Security Secretary Janet Napolitano and TSA Administrator John Pistole as defendants, argues the searches are "unwarranted and unreasonable intrusions on Governor Ventura's personal privacy and dignity . and are a justifiable cause for him to be concerned for his personal health and well-being."
According to the lawsuit, Ventura received a hip replacement in 2008, and since then, his titanium implant has set off metal detectors at airport security checkpoints. The lawsuit said that prior to last November officials had used a non-invasive hand-held wand to scan his body as a secondary security measure.