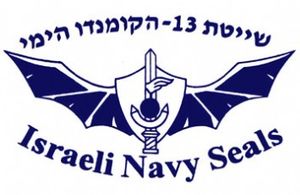 Two boats among the fleet of the Gaza Freedom Flotilla have been
sabotaged
. Passengers scheduled to sail on the second boat, the Saoirse, which hails from Ireland, discovered that the propelled had been cut and "dangerously bent." "If this boat would've gone to sea, it's almost certain we would've lost lives, this boat would've sank," said Fintan Lane, an Irish coordinator of the flotilla.
While Israel has not taken credit for the sabotage, all signs point in its direction. The Israeli military boasts an elite underwater sabotage division,
Yaltam
, that operates out of Shayetet 13, the naval commando unit that
raided
the Mavi Marmara last year and killed 9 of its passengers. According to
SpecWarNet
, an online database of international special forces units, "For underwater sabotage missions, each [Shayetet 13] diver can carry a limpet mine to attach to the hull of enemy watercraft or docks."