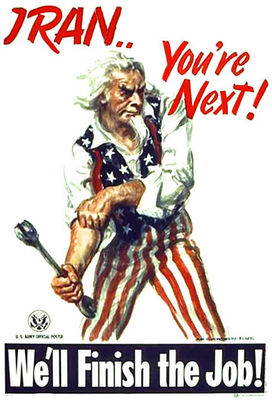 As their war of words heats up, Iran has accused the United States and its allies of adopting tactics including fabrication of documents to build a case against Tehran
as they had done during the run-up to the Iraq war
.
Iran's Foreign Minister Ali Akbar Salehi, a former head of the country's atomic energy establishment, said at a Saturday press conference in Tehran the International Atomic Energy Agency (IAEA), which functions under the aegis of the United Nations, was succumbing to U.S. pressure. Mr. Salehi was responding to reports attributed to unnamed diplomats that the IAEA, next week, would release documents that would raise suspicions that Iran was actively pursuing atomic weapons, a charge that Tehran has staunchly and consistently denied.
Mr. Salehi signalled that the West was habituated to using fabricated documents, and referred specifically to the accusation ahead of the 2003-war against Iraq that it had sourced uranium from Niger to run a weapon-oriented nuclear programme. "The Americans raised documents like this in the past" he said pointing to the "Niger scandal," when forged documents were "used as a pretext to invade Iraq".
"After killing tens of thousands of innocent people, it was discovered that it was a forged document," Mr. Salehi observed.