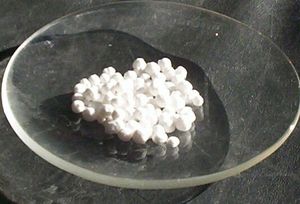 Solicitation Number: 14-284-SOL-0015A
Notice Type: Combined Synopsis/Solicitation Synopsis:
Added: Dec 06, 2013 3:35 pm (i)
This is a combined synopsis/solicitation for a commercial item prepared in accordance with FAR Subpart 12.6, as supplemented with additional information in this notice.
This announcement constitutes the only solicitation; proposals are being requested and a written solicitation will not be issued.
(ii) The solicitation number is 14-284-SOL-0015A. This solicitation is issued as an Request for Quote (RFQ).
(iii) The corresponding NAICS code is 325412 and the small business standard size is 750 employees.
(iv) The contract line item number, item, quantity and unit of measure is:
Line No. 001; potassium iodide tablet, 65mg, unit dose package of 20s; 700,000 packages (of 20s)
(v)
Delivery is required on or before February 1, 2014
.
Delivery will be made to:
DHHS, SSC
Bldg #5 Receiving Dock
Perry Point,MD 21902