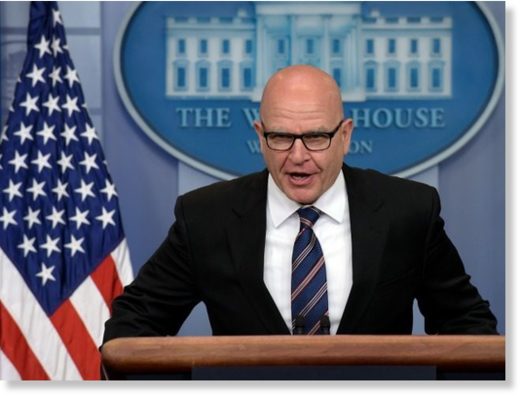 President Donald Trump's National Security Advisor H.R. McMaster criticized the intelligence community for leaking information about the president's communications with the Russians.
"I think national security is put at risk by this leak and by leaks like this," he said. "And there are a number of instances where this has occurred and I think it's important to investigate these sort of things."
McMaster defended the president's decision to share intelligence about Islamic State terrorists with Russian diplomats during a meeting in the Oval Office last week.
Despite growing Democratic and media hysteria over the leaked information about Trump's decision, McMaster reassured Americans that it was "wholly appropriate."