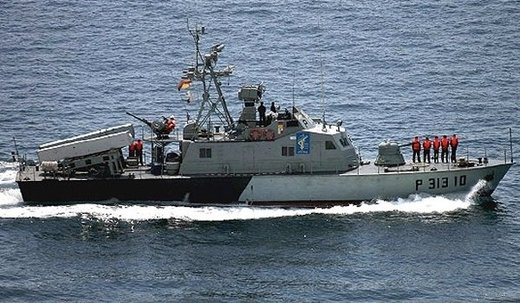 A US warship was shooed away from Iran's territorial waters after it received a tough warning from an Iranian navy vessel.
The US warship approached the Iranian warship in a provocative move, ignoring the internationally set standard distance from Iran's Shahid Mousayee patrol vessel and the Iranian territorial waters in Persian Gulf.
The warship then received a warning from the Iranian vessel and rapidly changed direction, returning to the international waters.
The IRGC seized two US Navy boats on January 12 and detained them on Iran's Farsi Island in the Persian Gulf. Nine men and one woman arrived in Iran's territorial waters in the Persian Gulf illegally when they were captured by the IRGC Navy.