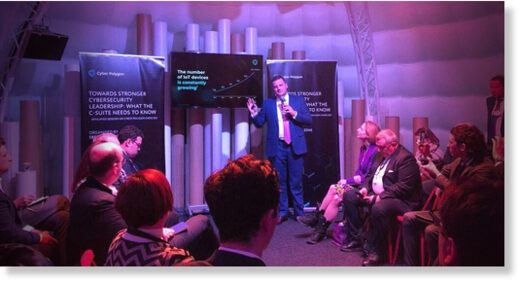 Last year, the World Economic Forum teamed up with the Russian government and global banks to run a high-profile cyberattack simulation that targeted the financial industry,
an actual event that would pave the way for a "reset" of the global economy.
The simulation, named Cyber Polygon, may have been more than a typical planning exercise and bears similarities to the WEF-sponsored pandemic simulation Event 201 that briefly preceded the COVID-19 crisis.
On Wednesday, the World Economic Forum (WEF), along with Russia's Sberbank and its cybersecurity subsidiary BI.ZONE
announced that
a new global cyberattack simulation would take place
this coming July
to instruct participants in "
developing secure ecosystems
" by simulating a supply-chain cyberattack similar to the
recent SolarWinds hack
that would "assess the cyber resilience" of the exercise's participants. On the
newly updated event website
, the simulation, called Cyber Polygon 2021, ominously warns that, given the digitalization trends largely spurred by the COVID-19 crisis,
"a single vulnerable link is enough to bring down the entire system, just like the domino effect,"
adding that "a secure approach to digital development today will determine the future of humanity for decades to come."