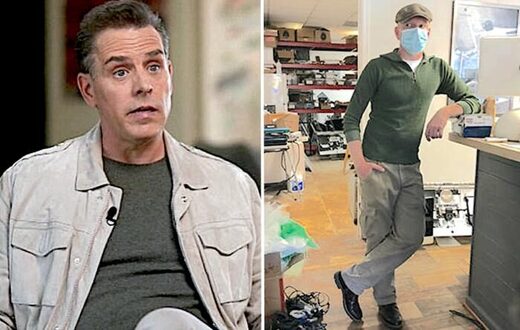 In an attempt to obtain some semblance of justice,
The Mac Shop owner sued Twitter for defamation. Now his business is closed, his case is thrown out, and Twitter wants him to pay the attorney fees.
In response to Politico's reporting Tuesday, confirming the authenticity of the most damning materials about Joe Biden found on an abandoned MacBook, an attorney for the owner of The Mac Shop told me,
"I hate the fact that there are people who think this is actual news!"
Attorney Brian Della Rocca's sentiment is understandable. Since the
New York Post
first broke news of the MacBook abandoned at John Paul Mac Isaac's computer repair store,
the veracity of the documents has been confirmed many times and neither of the Bidens have denied the authenticity of the documents.
Further, as The Federalist
broke
last month,
the abandoned laptop contained a video revealing a second missing laptop — one Hunter Biden thought the Russians had stolen
and that might provide fodder for blackmail. And, significantly, approximately nine months before the
New York Post
revealed the videos, emails, and text messages, the
FBI had seized the laptop and thus had access
to the video of Hunter relaying concerns about Russians pilfering his laptop.