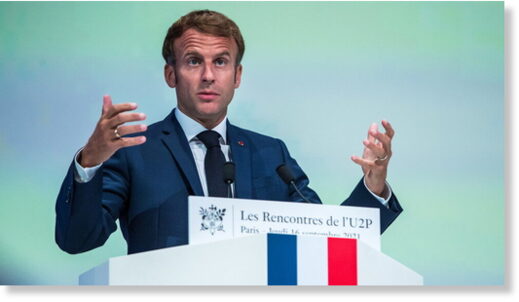 The anger in Paris is stratospheric towards Washington, and a wounded President Macron may just follow de Gaulle's example from the 1960s, and say au revoir to the transatlantic military alliance.
"A stab in the back," is how French foreign minister Jean-Yves Le Drian
described
US President Joe Biden's announcement of a new club of three - the US, Great Britain and Australia - under the guise of countering China in the Indo-pacific region.
The defense minister, Florence Parly, was also taken aback by Biden's announcement of the group called "AUKUS." The French are outraged over Biden's unexpected
announcement
of America's new massive defense contract with Australia, which scuppered a similar one signed by Canberra with France's Naval Group in 2018.