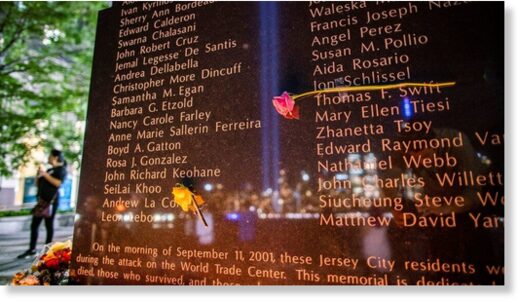 The FBI has declassified a long-sought memo detailing its investigation into the support the 9/11 hijackers received. Families of the victims of the attacks believe it's enough to draw conclusions about Saudi involvement.
The document released on Saturday is from 2016, when the now-closed FBI investigation into Saudi links to the terror attacks was still active. Families of 9/11 victims have asked multiple administrations for its release, expecting it to provide proof implicating the Saudi government or Saudi officials. Riyadh denied any connection to the plot.
The
heavily redacted
16-page document outlines
ties between Saudi associates, some of the 9/11 hijackers and various people sympathetic to the Al-Qaeda cause
. It didn't provide the smoking gun that some critics of the Saudi government hoped for, but offered more details about the connections.
One of the persons of interest in the investigation was Omar al-Bayoumi, whom the FBI long suspected to be a Saudi intelligence operative.
Bayoumi provided support to Nawaf al-Hazmi and Khalid al-Mihdhar
, two of the hijackers, after they arrived in the US in January 2000.