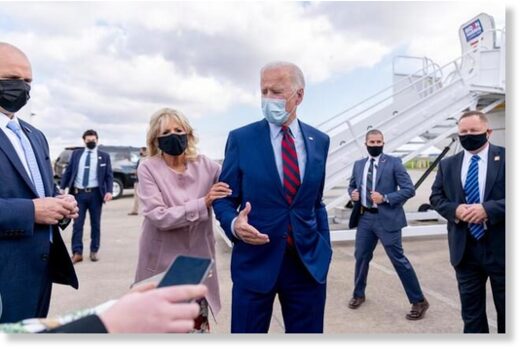 The Ides of March are upon us in September, and the air is heavy with palace intrigue.
When White House officials leak damaging goodies to their allies at Politico, it's a sure sign the sinking ship is barely treading water. The rats appear to be jumping; Biden's presidency will likely not survive another year.
Via
Yahoo! News
:
"Anxiety about what President Joe Biden might say if he takes questions from the media drives some in the White House to mute him or turn off his public appearances altogether, Politico reported Tuesday, citing White House officials...

Biden has made frequent flubs during press events and other public appearances by losing his line of thinking, stumbling, and forgetting names...

Biden occasionally shrugs off reporters' inquiries by telling the press that his staff directed him not to take questions, suggesting officials seek to minimize the number of those incidents."
This is all an outrageous, illegitimate affront to the
façade of American democracy
. No voter elected the anonymous staffers/bureaucrats who control when the president can speak and what he can speak about. In a functional representative democracy, shadowy figures in the background don't get to control such issues; the people, theoretically, elect their representatives to personally work on their behalf.