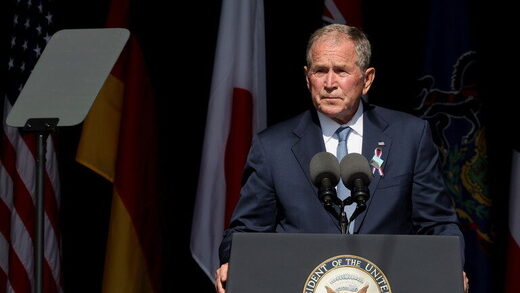 Former President George W. Bush has used his speech on the 20th anniversary of the 9/11 terrorist attacks to call out "violent extremists at home."
While visiting Shanksville, Pennsylvania on Saturday, Bush, who was president at the time of the deadly terrorist attacks, compared the foreign terrorists behind 9/11 to the supposed domestic extremists in the US today.
"We have seen growing evidence that the
dangers to our country can come, not only across borders, but from violence that gathers within,"
the former president said.