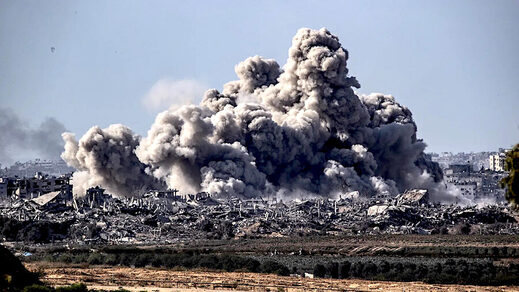 Negotiations between Israel and Hamas for a potential cease-fire and hostage release are in their final stages, Fox News has learned.
The deal could include a
potential hostage release
as well as a temporary end to fighting to get humanitarian aid into the region. Israel's war cabinet was scheduled to meet at 11 a.m. ET to discuss a possible deal.
Fox News' Trey Yingst reported from Israel Tuesday afternoon:
"It does appear the final details are being discussed toward a cease-fire that would end fighting in Gaza for up to five days and include the release of some hostages.

"We understand, according to Hamas leader Ismail Haniyeh, that a deal is approaching. Reports indicate it would include the release of dozens of Israeli and foreign citizen hostages. The hostages are expected to be only women and children and would be exchanged for [Palestinian] prisoners being held in Israel."