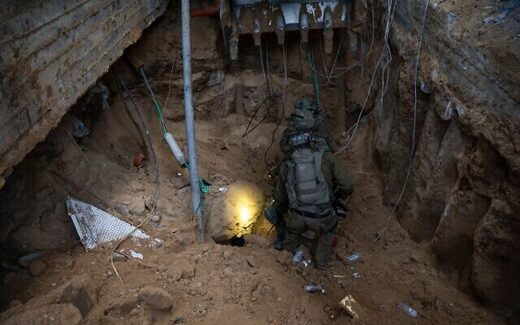 Wall Street Journal
says IDF has yet to decide on whether to go ahead with plan to flood terror group's subterranean passages and hideaways, with opinions mixed in US
Israel has readied plans to flood Hamas's system of tunnels under the Gaza Strip with water pumped from the Mediterranean Sea, a move aimed at destroying the terror group's subterranean network of passages and hideaways and driving its fighters above ground, according to a report Monday.
Quoting US officials, the
Wall Street Journal
reported
that the Israel Defense Forces last month set up five large water pumps near the al-Shati refugee camp in Gaza City, which are capable of flooding the tunnels within weeks by pumping thousands of cubic meters of water per hour into them.
The officials said Israel alerted the US about the plan last month, but has not yet decided on whether to implement it.