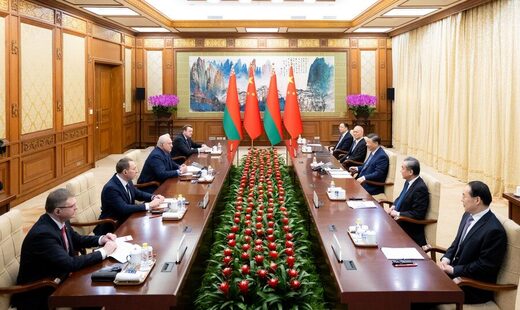 China and Western-sanctioned
Belarus
have pledged to strengthen "strategic coordination", as their heads of state met in Beijing on Monday.
Referring to
President Alexander Lukashenko
as "an old friend", Chinese leader Xi Jinping said the two countries would improve relations in a range of areas, from industrial cooperation to cross-border transport.
China would also strengthen coordination with Belarus on multilateral mechanisms, including the United Nations and the Shanghai Cooperation Organisation
, of which Belarus is expected to become a permanent member next year.
"China is willing to continue strengthening strategic coordination with Belarus, support each other resolutely, promote pragmatic cooperation, and continue deepening our bilateral relations," state news agency Xinhua quoted Xi as saying.