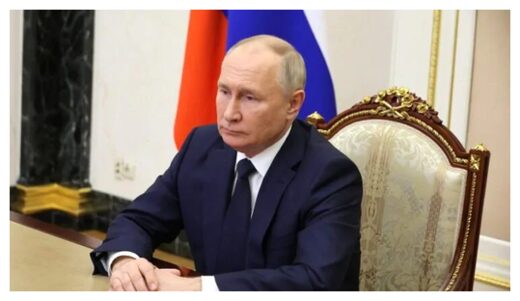 In the wake of the most drastic sanctions ever placed on a nation, Russia's economy is a modern miracle. However, in the Western press, Vladimir Putin's administration is on borrowed time economically and in every other facet of progress. However, the reality is that Russia's economy is growing three times faster than that of the Eurozone.
Ursula von der Leyen and her colleagues in the EU shot off both feet when the bloc followed Washington's lead. This, and other boneheaded measures, reveal to all the world that European leadership are nothing more than modern satraps to the American empire. They may as well be viceroys or chieftains of the Achaemenid Empire, doing what they are told or else.
But their loyalties and temperaments are not the story here; their malfeasance against the interests of their own people is.
According to some Western analysts, Russia's gross domestic product (GDP) will grow by 1.5 percent in 2024. By comparison, expectations for the Eurozone economy's growth next year are a mere 0.5 percent. This is by analysis from Russia's enemy, if we can finally use this term. Like the previous year, these estimates do not match what's happening in Russia. Recently, Vladimir Putin said that Russia's economic growth was set to exceed 3% this year, slightly better than previous official forecasts. And there's no reason to underestimate the "miracle" Putin's administration has managed to pull out of the hat.
Looking at the EU's most powerful economy, this miraculous Russian trend seems almost unbelievable. With economic activity in Germany expected to decline by 0.3% in 2023 and Luxembourg's growth for 2023 coming in at half what it was in 2022,
we see a grim picture for the people and businesses of the EU.
To make this reality sting more for Ursula von der Leyen and her benefactors,
most of the economic decline in the EU is because of the loss of Russia as a trade partner, investment source, and energy provider.
Western experts predict that real GDP will grow by 2.4 percent (1.6% - according to OECD) in the United States in 2023 and then fall to 0.8 percent in 2024.
For Americans, this means the people have not seen the worst of the disastrous Biden Administration's executive idiocy yet.