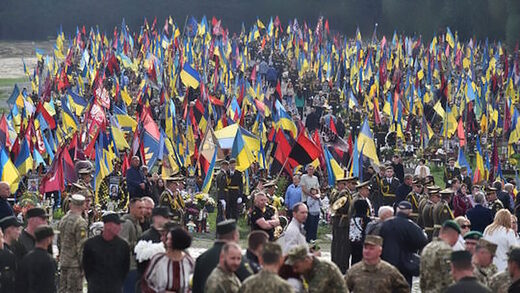 Kiev's refusal to negotiate with Moscow has only caused the country heavy battlefield casualties, Aleksey Arestovich says
Ukraine has lost up to 300,000 soldiers during its conflict with Russia, Aleksey Arestovich, a former aide to President Vladimir Zelensky, has claimed.
Arestovich made the revelation on Friday while speaking to journalist Yulia Latynina via video link. The former presidential aide was addressing the recent admission made by top Ukrainian MP David Arakhamia, who said the Istanbul talks between Moscow and Kiev were derailed by then-UK PM Boris Johnson, who urged Ukraine to "just continue fighting" instead of attempting to reach a deal with Russia.
"I was a member of the Istanbul negotiating team, but even I don't know how it happened that we decided to break off the Istanbul [talks]," Arestovich stated.